Dr. Michael R. Moore,
Senior Pastor
Our Pastor: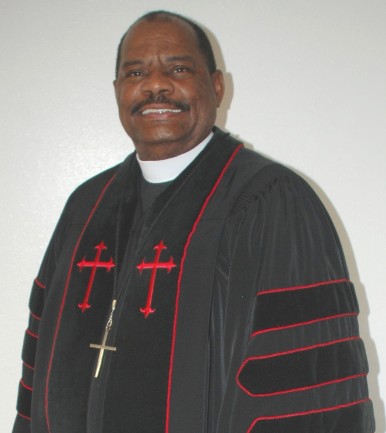 Dr. Michael R. Moore, is a native of Tallahassee, and has been a member of COGIC since 1966. He was converted in 1968 and ordained a Deacon, July 1978, by Superintendent Owen Smith, Pastor of University Church of God In Christ. Pastor Moore was called to the Ministry in 1998, and licensed by Bishop (Dr.) Joseph L. Brown, the successor to Pastor Owen Smith. In August 2000, he was ordained as an Elder in the Church of God In Christ, by Bishop John D. Young, Sr, Prelate of the Northwest Florida Jurisdiction. In November 2000, Dr. Michael Moore founded and organized Powerhouse COGIC. Over the next several years he served as a District Superintendent, Jurisdictional Secretary, Vice-Chairman of the Ordination Board and as an Administrative Assistant for Administration to the Bishop of the Florida Northwest Jurisdiction.
Currently he serves as the Superintendent of the Big Bend, Tri-State, Evangelistic District, of the Florida Central Second Ecclesiastical Jurisdiction, COGIC. In addition to his duties as the Senior Pastor at Powerhouse Family Worship Center, and District Superintendent, he is also one of three Administrative Assistants to Bishop Edward Robinson, Sr., Prelate of FCSE Jurisdiction.
Pastor Moore is an alumnus of Florida A&M University, The University of Florida, John Marshall Law School, Florida State University and Z.E. Brown Bible College and Seminary. (B.S., J.D., Th.M. and Th.D.).
He is married to the lovely Mother Juanita Payne Moore and the father of two daughters, Attorney Crystal (Dr. Ryan Mitchell) Moore-Mitchell, and Dr. Whitney Moore-Smith (Dr. Brandon J. Smith). They have two grandsons, Michael-Ryan Mitchell and Brandon J. Smith,II.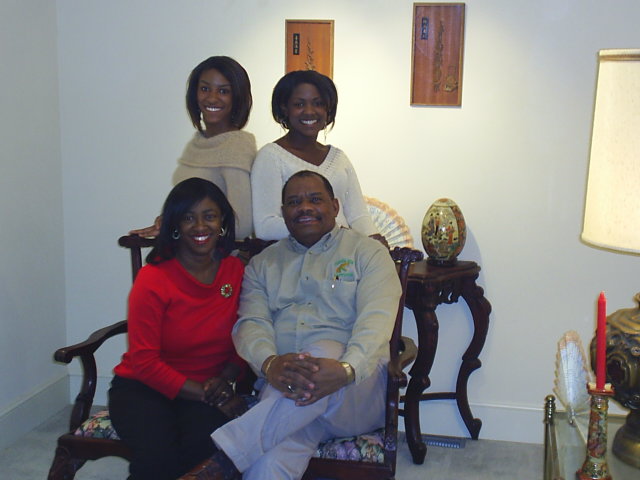 Pastor Moore, Mother Juanita P. Moore, Dr. Whitney M. Moore-Smith, and Attorney Crystal Moore-Mitchell.
Please donate by using PayPal by clicking on donate above or by mailing your tax-deductible contributions to:Powerhouse COGIC, Post Office Box 562, Tallahassee, Florida 32302-0562